Volleyball Court Flooring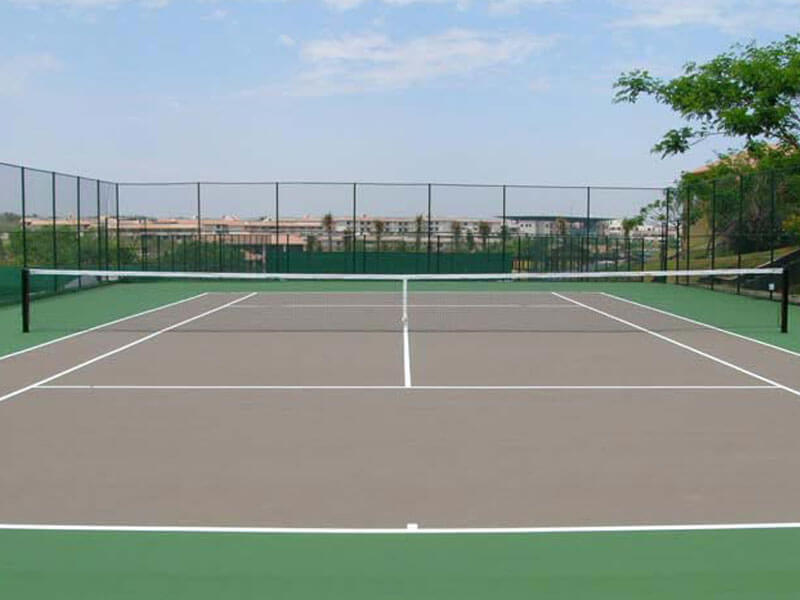 | | |
| --- | --- |
| Business Type | Manufacturer, Supplier, Retailer, Wholesaler |
Details : 
When you plan to envision a volleyball court, the chances might be, that you imagine a sandy surface or a hard court in inclosed doors. Apex Sports knows that there is more to the sport than just any ground. A better flooring helps bring liveliness and sportsman performance to the game. Sports institutes seek for more fun and playful activity, which synthetic floors can provide all year long. So bump and set and finally smash because your game just turned a whole lot better. Apex Sports can build any volleyball court, whether it's an international sports ground or a residential backyard, we render standard and custom solutions for all our buyers. One of the biggest perks of picking Apex Sports is that we can custom design the volleyball court to fit your selected area. Polyurethane silicon is the latest type of sports surface, that has been analyzed and researched using only USA based specifications. These court systems have been installed and used universally among indoor and all outdoor surfaces. Using Volleyball Court Synthetic surfaces, allows the flooring to have superior wear resistance, stronger tensile strength, UV resistant and long-term colour barring any fading and shadings on the court.
Apex Sports has applied all our volleyball court surfaces for Clubs, Universities, Gymkhanas, Hotels, Government Centers and other recreational and sports stadiums. All our volleyball courts are offered at very economical prices and have an accurate delivery time, with precise installation on the field. We are well appreciated in the market as a trustworthy and reliable sports flooring company.
Features : 
All options for volleyball court with no glare colours
Can be accommodated for asphalt and cement surfacing
No wear stains or patches at heavy playing zones
Speed variation and adjustability for athlete
High ball bounce and quick ball response
Reduced muscle fatigue
Repair and replacement is easy
Technical Specifications :
Standard measurements for volleyball court is 60'x30'
Fitted Wear layer of 2 mm
UV coating is added to floor
Custom option on thicknesses
Meets all International approved standards
A standard volleyball court requires a space of 60'x30′
UV coating to protect floor
Minimum low indentation in specifications
Multiple thicknesses range between 5 mm to 14 mm in PU systems
Internal Padding provided for shock absorption
Apex Sports are considered world class manufactures for synthetic volleyball courts. We ensure only the finest of the best raw material quality, gets jumbled into our floorings. Our surfaces keep the record among clients, for services offered that provide longterm durability and free movement for players across our turf. Our advanced knowledge of product details and specifications help equip our clients with custom fit options. All our volleyball courts are inspected in the factory and onsite on the field or performance because we never compromise on quality for our loyal clients.
Key Advantages : 
Extremely high durability and aesthetic appeal
Seamless Structure floorings
Quick and precise Installation
Easy Mobility
Surface treatment is easy to perform
Pleasant and comfortable while walking, jumping or playing
Read More...
Looking for "
Volleyball Court Flooring

" ?